See on Scoop.it – Learn Italian OnLine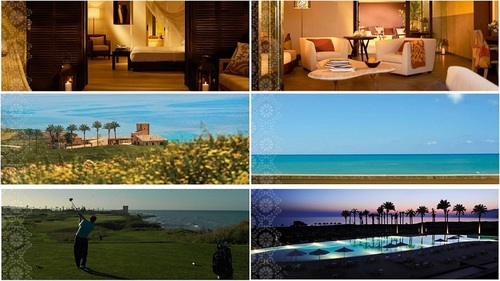 Three: the perfect and complete number.
Three like the Points that delimit the island of Sicily, a fertile and rich land located in the middle of the Mediterranean.
And that is how the ancient name came about, Trinakria, literally three points, which was given to the island by Homer in his Odyssey.
The Emblem is the Head of Medusa, (one of the Gorgones), from which three legs break away and run after each other, symbol of the sun in its three states (god of Spring, the god of Summer and the god of Winter). The new name of the island, Sicilia (and the most likely hypothesis is that the word may mean fertile), has not obscured this image which is so evocative, and which is still today employed and exploited especially in arts and crafts, with the production of ceramics that is so wide spread and popular on the island.
A Trip around the island of Sicily allows the traveller to discover and understand the reason why this island was so important for the ancient inhabitants of the place: an endless variety of landscapes, of genuine flavours and tastes, the power of nature that the still active volcanoes express and echo, the beauty of the monuments all reveal how the Mediterranean civilisation was able to find its deepest roots on this land.
Organising and Choosing Tourist Itineraries in Sicily first of all means evaluating among the different possible options that the island offers, from the archaeological and historical routes to the real and proper holiday routes, which , in first place, regard the seaside locations but do not neglect the skiing locations (Etna, Madonie, Nebrodi).
With Golf, of course, being an Ideal Destination: from the 18 holes of the Picciolo golf course, in Castiglione di Sicilia (in the province of Catania), to the more recent Madonie course, to the practice fields in Pantelleria and Villa Airoldi, in Palermo.
But Much More is about to take place: the impulse given to Golf is in fact part of a Project for the Development of Tourism in the Region, especially in the field of Travelling Holidays combining Golf, Sea, w
Wellness and Culture. And within a few years, at least another four or five golf courses will be ready to welcome, in any season, Italian and foreign lovers of this sport
See on www.thinksicily.com