See on Scoop.it – Learn Italian OnLine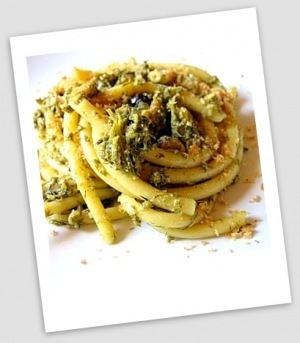 Dear Guest,
I Would like to Introduce My Friend Carmela Burgo.
She is from Sicily. I met her in Bologna in a golf resort last weekend. We met by chance.
We are from Sicily and We Love Sicilian enogastronomy. We decided to collaborate together to give you the possibility to learn Italian thanks to the recipes of Carmela.
Carmela has been living in Emilia Romagna with her family since a long time. She was a chemist and at the moment she works by her own cooking for her clients at home. Visit her fan page Le Monelle dei Fornelli.
She speaks about Typical Courses of Sicilian Tradition in my Blog. I think it could be a good idea .
You can Read Authentic Texts in Italian enjoying our Mediterranean Cuisine.
Read My Post in Italian here below. It is a text about the life of Carmela Burgo.
There is a Special and Well-known Sicilian Recipe: "pasta with sardines" as well.
If You like this Post, Let Me Known and give me your impressions about this project.
It is a Work in Progress.
Grazie.
Stefania.
Visit this link to read more:
https://howlearnitalianonline.wordpress.com/2012/06/17/carmela-burgo/
See on howlearnitalianonline.wordpress.com