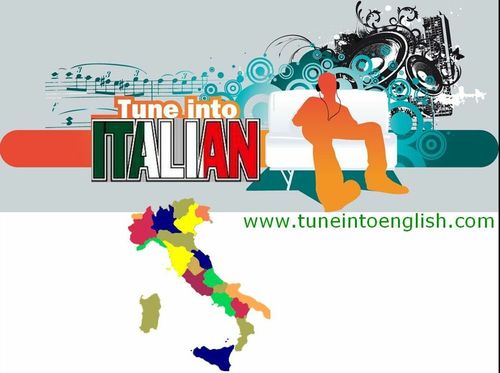 Tune Into Italian  was  created  by Fergal Kavanagh and is a  60 minute tour of the bella lingua through the country's songs. Aimed at complete beginners, the learning method used is extremely powerful and motivating, involving language lovers on an emotional level.
Since 2005 Fergal Kavanagh worked with his Tune Into English Roadshow encouraging  tens of thousands of students in five countries to learn English while listening to english songs. He is both a teacher trainer and a one-time Radio DJ, and has taught in the Scuola Superiore and at the British Council and the University "L'Orientale" in Napoli.
He has co-written a coursebook for the Italian, Spanish and Greek lower secondary school and conducted teacher training sessions throughout Italy, as well as in Germany, Spain, Turkey, Bulgaria, Slovakia and Ireland.
You can find   free resources for learning Italian and English as well  in the website TuneIntoEnglish  thanks to Pop Music, Karaoke, and more.   If you want to find out how TuneIntoEnglish works visit this link here below:  http://www.tuneintoenglish.com/.